Welcome to the B Dahlia Presents web-portal!

 Jessica Lurie   •   Northwest Summer 
Can you taste the Flavor Crystals on your tongue???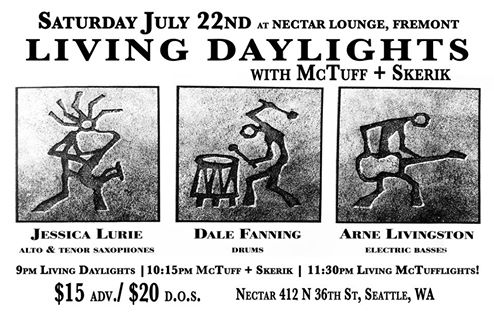 SLINGSHOT SONGS is an evolving collaborative improvising ensemble of mostly Seattle -based or originated musicians, coming together on the east and west coasts to create new soundscapes and storytelling. Led by Jessica Lurie on saxophone, Beth Fleenor on clarinet, they gather together a group of dynamic friends, improvisers, composers and leaders of their own projects as internationally to perform on both coasts. Together they embrace high energy interaction and a genre-busting sound, ranging from micro-Big Band to Gospel, Whimsical Jazz to Nocturnal Funk to Free featuring:
Jessica Lurie sax & flute, Beth Fleenor clarinet and vocals, Heather Bentley viola, Bill Horist guitar, Rene Hart bass, Ollie Klomp drums
August 3 • Vermillion • Tuning is for Pianos
Spontaneous compositions and sonic combustions brought together by a collective of internationally acclaimed musicians, composers, and band leaders, featuring:
Jessica Lurie sax & flute, Amy Denio sax and vox, Sam Boshnack trumpet, Bill Horist guitar, Rene Hart bass, Jacques Willis drums
Jessica Lurie sax & flute, Rene Hart bass, Beth Fleenor clarinets and vocals, Heather Bentley viola, Sam Boshniak trumpet, Wayne Horvitz piano & rhodes, Greg Campbell drums
---
Remixes of Full Fathom Five +1!!

Featuring Jessica Lurie, Skerik, Naomi Siegel, Kate Olson, D'Vonne Lewis, and Evan Flory-Barnes  • Recorded by Steve Kennedy Williams at Seattle's The Royal Room, and remixed by Jessica Lurie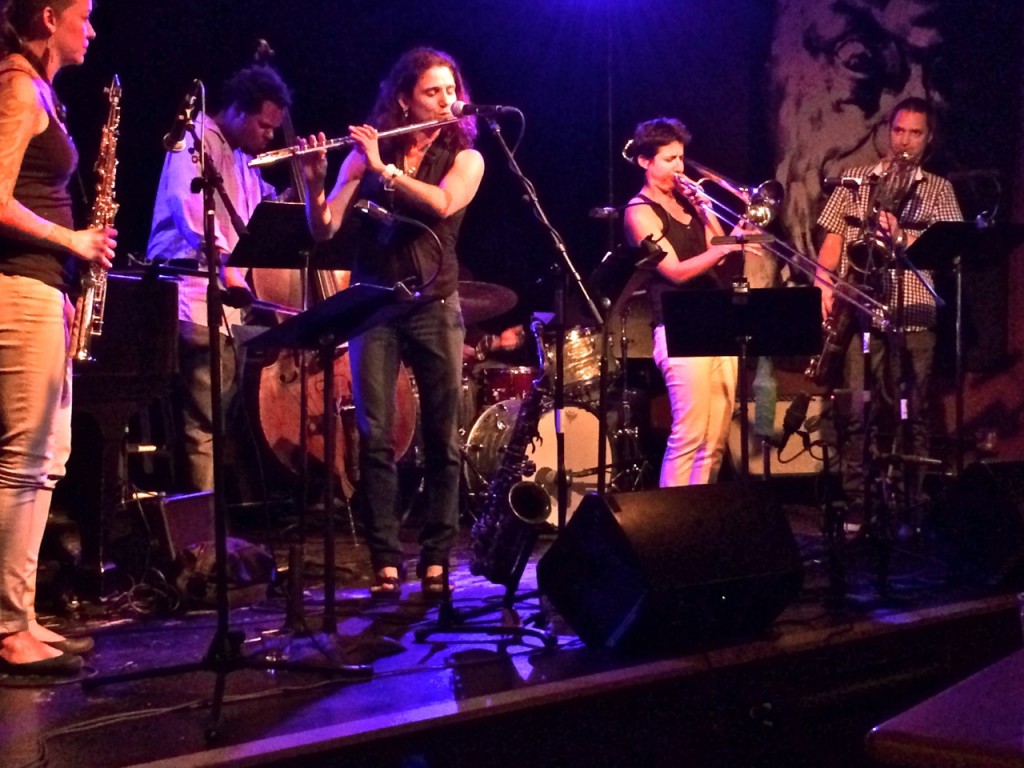 ---
---
Artists' Pages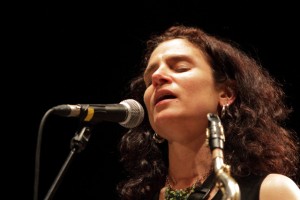 Thank you for visiting!  Here you can see and hear artists and projects – performers, composers, filmmakers and other creatives – that I have the fortunate opportunity to aid and abet – meaning booking, management, production, promotion, licensing, and so on, depending on who or what you're talking about……..
New Photos!  Amy Denio and OU at the Arcata Playhouse!   LIVING DAYLIGHTS @ Nectar Lounge for pre-Thanksgiving Funk Fest w/ Tuatara!
Please drop me a line via the Contact Page if you're interested in bookings, licensing material, or pursuing other projects with any of the above.
FILM & MUSIC
Documentary Fans and Music Fans!  TWO great tastes that go great together!  TWO films that I worked on are presently streaming on KCTS (Seattle's PBS affiliate, for  non-Northwesterners).
1) Paradigm Studio's groundbreaking documentary Icons Among Us: Jazz In The Present Tense is in rotation on Reel NW: http://kcts9.org/reel-nw/icons-among-us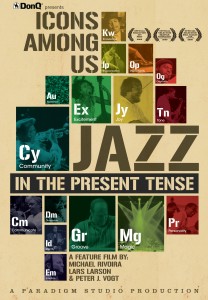 2) M.A.D. NW's The Otherside, a great look at NW hip hop – roots to present day – is up at KCTS 9 Documentaries: http://video.kcts9.org/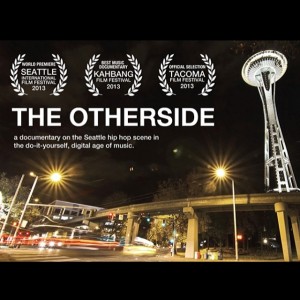 Who said KCTS doesn't have the sizzle?! Shout outs to all the artists and filmmakers involved in both projects! Spread it y'all!
Sounds like a treat to me!

---
Social Media
---