Welcome to the B Dahlia Presents web-portal!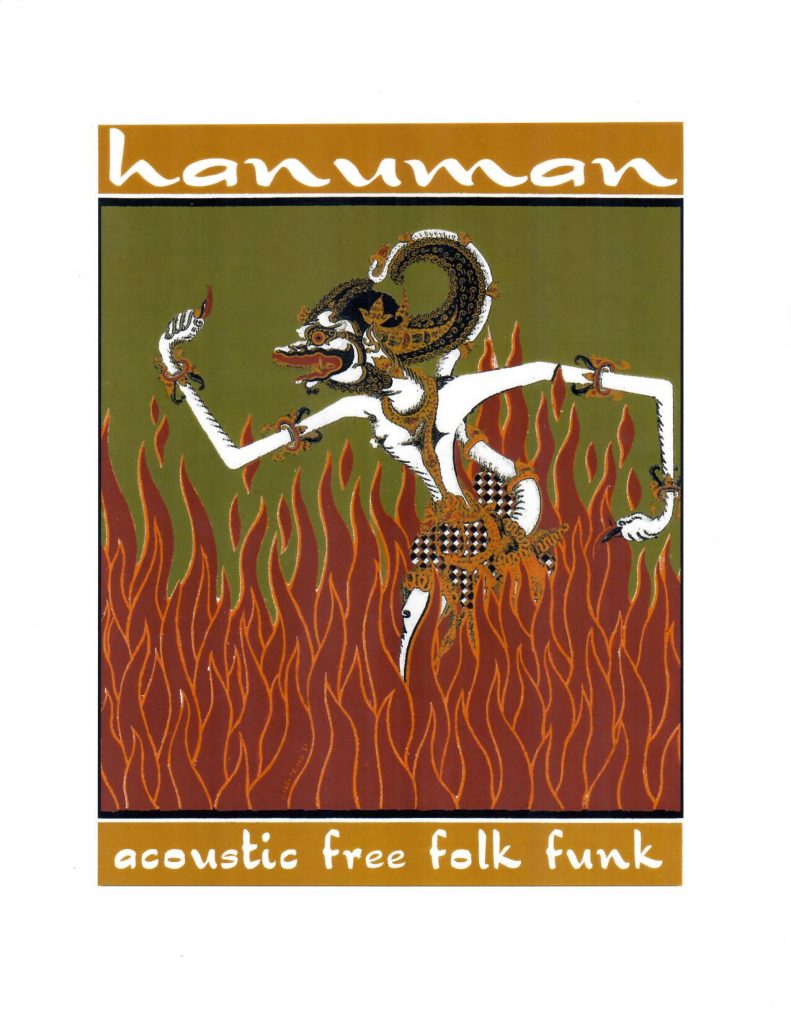 The legendary HANUMAN returns!
NW TOUR DATES 
Wednesday, Sept. 6th: The Applegate Lodge – Applegate, OR
Friday, Sept. 8th: The HiFi Music Hall – Eugene, OR
Sat. Sept. 9th: The LaurelThirst Public House – Portland, OR
Mon. Sept 11th: Hotel Albatross Ballard- Seattle, WA
Omnivine & Eugene's SugarTop Buddery are proud to present legendary Acoustic Free Folk Funk band, HANUMAN. After 14 years, original members Paul Benoit (Guitar), Tige DeCoster (Acoustic Bass), and Jarrod Kaplan (Percussion) come together, joined by long-time collaborator Damien Aitken (Saxophone), to revisit their music through new interpretations and perspectives.
An iconic fixture within the NW music community, HANUMAN toured nationally from 1995 thru 2003 and performed at the West Coast's most prominent live music festivals, including High Sierra Music Festival, the Oregon Country Fair, Bumbershoot, and Whole Earth, as well as East Coast treasure, the Berkshire Music Festival. The band has shared the stage with artists like String Cheese Incident, Jimmy Cliff, Jethro Tull, The Mickey Hart Band, Dan Bern, and The Grand Mothers (of Invention).
From African Highlife to Bluegrass, Driving Latin rhythms to Funk Grooves, HANUMAN's diverse musical repertoire appeals across a wide range of musical tastes, and has a strong appeal to fans who desire to dance.
---
Remixes of Full Fathom Five +1!!

Featuring Jessica Lurie, Skerik, Naomi Siegel, Kate Olson, D'Vonne Lewis, and Evan Flory-Barnes  • Recorded by Steve Kennedy Williams at Seattle's The Royal Room, and remixed by Jessica Lurie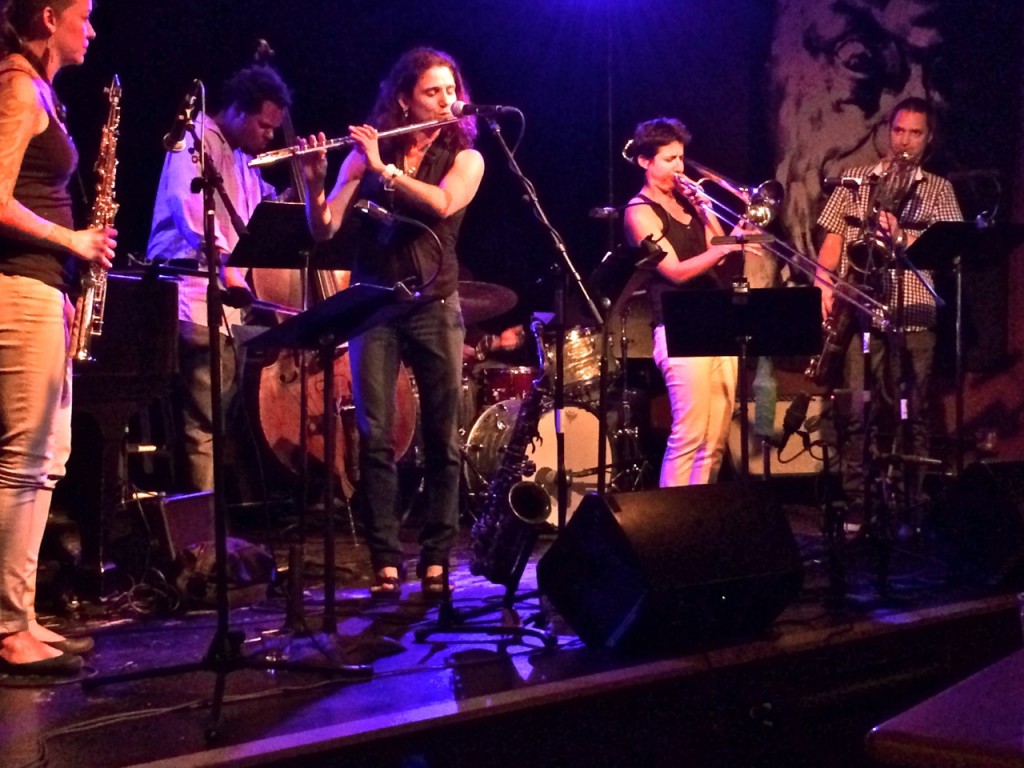 ---
---
Artists' Pages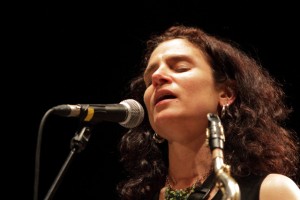 Thank you for visiting!  Here you can see and hear artists and projects – performers, composers, filmmakers and other creatives – that I have the fortunate opportunity to aid and abet – meaning booking, management, production, promotion, licensing, and so on, depending on who or what you're talking about……..
New Photos!  Amy Denio and OU at the Arcata Playhouse!   LIVING DAYLIGHTS @ Nectar Lounge for pre-Thanksgiving Funk Fest w/ Tuatara!
Please drop me a line via the Contact Page if you're interested in bookings, licensing material, or pursuing other projects with any of the above.
FILM & MUSIC
Documentary Fans and Music Fans!  TWO great tastes that go great together!  TWO films that I worked on are presently streaming on KCTS (Seattle's PBS affiliate, for  non-Northwesterners).
1) Paradigm Studio's groundbreaking documentary Icons Among Us: Jazz In The Present Tense is in rotation on Reel NW: http://kcts9.org/reel-nw/icons-among-us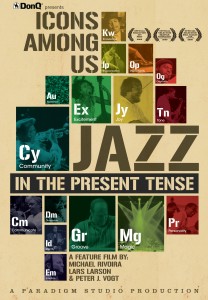 2) M.A.D. NW's The Otherside, a great look at NW hip hop – roots to present day – is up at KCTS 9 Documentaries: http://video.kcts9.org/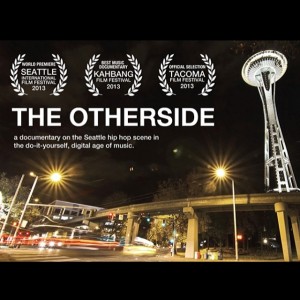 Who said KCTS doesn't have the sizzle?! Shout outs to all the artists and filmmakers involved in both projects! Spread it y'all!
Sounds like a treat to me!

---
Social Media
---