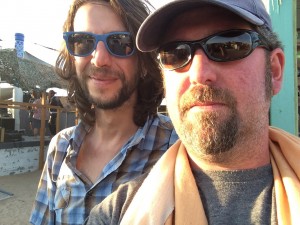 B Dahlia has worked in music, film, and event production in the Seattle community for over two decades.  He officially launched B Dahlia Presents in 2013, looking to build successful relationships between artists, festivals and venues, sponsors, and licensors.   Mr. Dahlia seeks to nurture a burgeoning experimental, cross-genre, creative music community, and his Seattle-based agency aims to assist developing and established artists with booking, management, production, promotional and licensing support.  He is currently working with Northwest composer/producer Amy Denio, breakout Italian sextet OU, Seattle/New York-based Jessica Lurie and the Lurie/Livingston/Fanning power trio Living Daylights, The Tiptons Sax Quartet w/Drums, songwriting sensation Madeline Tasquin, the adventurous Crystal Beth & the Boom Boom Band, brass/percussion/FX duo Syrinx Effect, and Seattle's jambalaya brass-rock sensation TUBALUBA.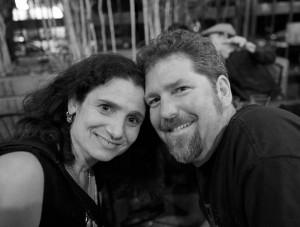 A versatile professional, B Dahlia wears many hats in the field and in the production office. In 2013, he was Music Supervisor on the Seattle hip hop documentary The Otherside (Dir. Dan Torok, Prod. JR Celski, Vinny Dom) featuring Macklemore & Ryan Lewis, Sir Mixalot, Common Market, Jake One, Grynch and many other stalwarts of the Seattle scene from the 80's to the present; and an Associate Producer and Audio Technician on the Initiative-502 documentary Evergreen: The Road To Legalization In Washington State (Dir. Riley Morton, Prod. Nils Cowan).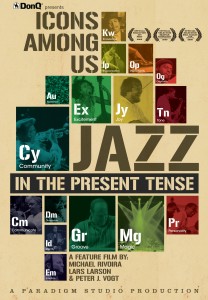 Mr. Dahlia established a reputation for quality work over the last decade as Production Manager and Associate Producer of Paradigm Studio's critically acclaimed feature film and four‐part documentary series Icons Among Us®: jazz in the present tense.  In 2013 he directed the design and implementation of the Icons Among Us: Living Archive project – an online portal that delves into the depths of interviews and performances filmed in the making of the documentary.
Mr. Dahlia is active in the NW community, volunteering for organizations like KEXP and SIFF.  He is also a professional stagehand, and has worked load in, show call, and load out for talent ranging from Rammstein to Macklemore, Sissy Spacek to Sir Paul McCartney.