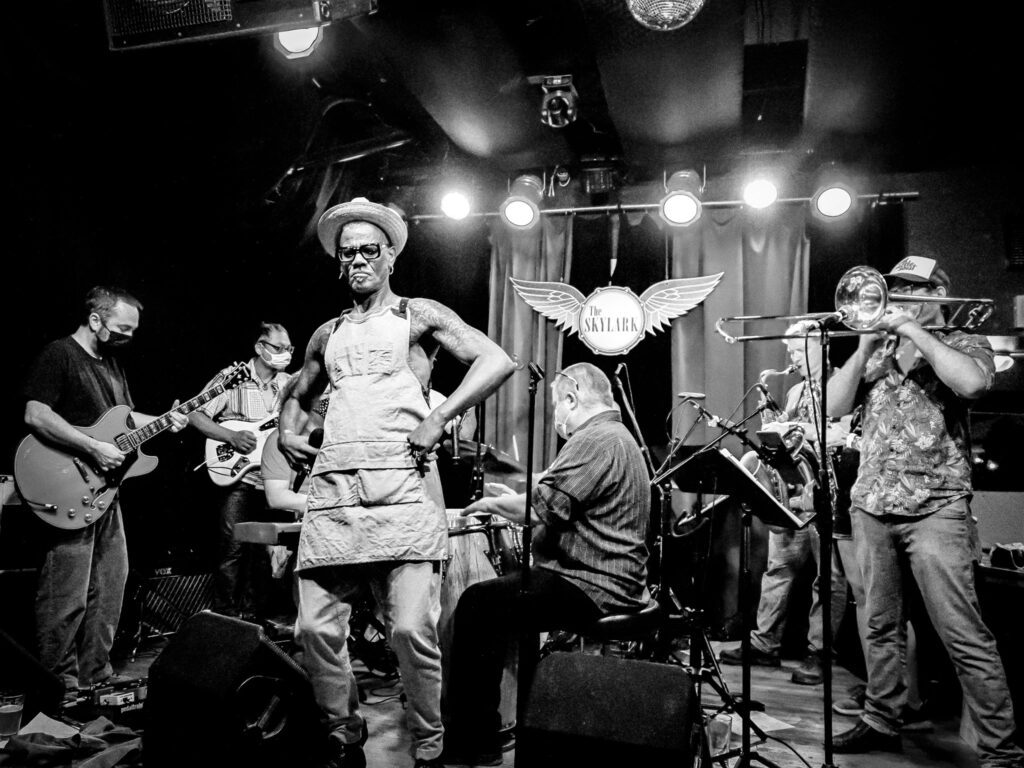 Battlestar Kalakala emerges from hyperspace powered by the magnificent legacies of funk, soul and Afrobeat sounds. They honor the culture and history with heart-filled renditions of classics, interpretations of modern groundbreakers, and true-to-spirit originals. This collective of veteran Seattle musicians — songwriters, band leaders, soloists, and music teachers — builds moving, tightly honed arrangements that reflect the musical acumen and rich experience of their predecessors.
Awakened from our collective Covid-haze, members of West Seattle Soul featuring the Pulsations elected to carry forward the energy and enthusiasm built from two+ years of playing together and Battlestar Kalakala was born. Bringing the past – the music, the history, the experience – and the future together in a vessel that ventures beyond time – for the music knows all time. In time. To keep time. With the FUNK!
Meet the the core contingent———>
• Guests have included Jane Covert-Bowlds, Alex Dugdale, Jessica Lurie, Sam Morrison, Chris Poage, Jon Ryser and Jerome Smith.
Profound thanks and recognition to all the members of the West Seattle Soul family, who laid the foundation for this vessel's explorations, especially founder and creative director oLLi Klomp, and Tom Langen and Parliament Tavern (RIP), without whom this endeavor would not exist.
Now jumping into 2022 with the baddest cache of #rarefunkgrooves this side of the Salish Sea.
In the words of Maurice Caldwell, Jr. —> "Dig it while it's happenin'!"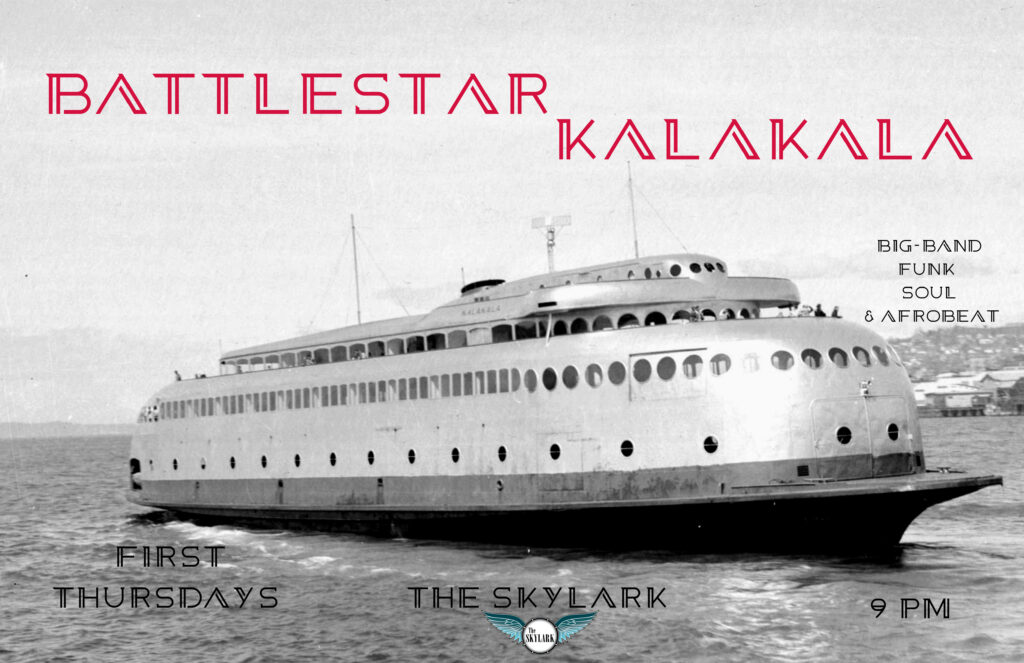 Still need more?? Check it on YouTube!

---
#BattlestarKalakala
#digitwhileitshappenin
#funkingroove
#seattlemusic
#bdahliapresents