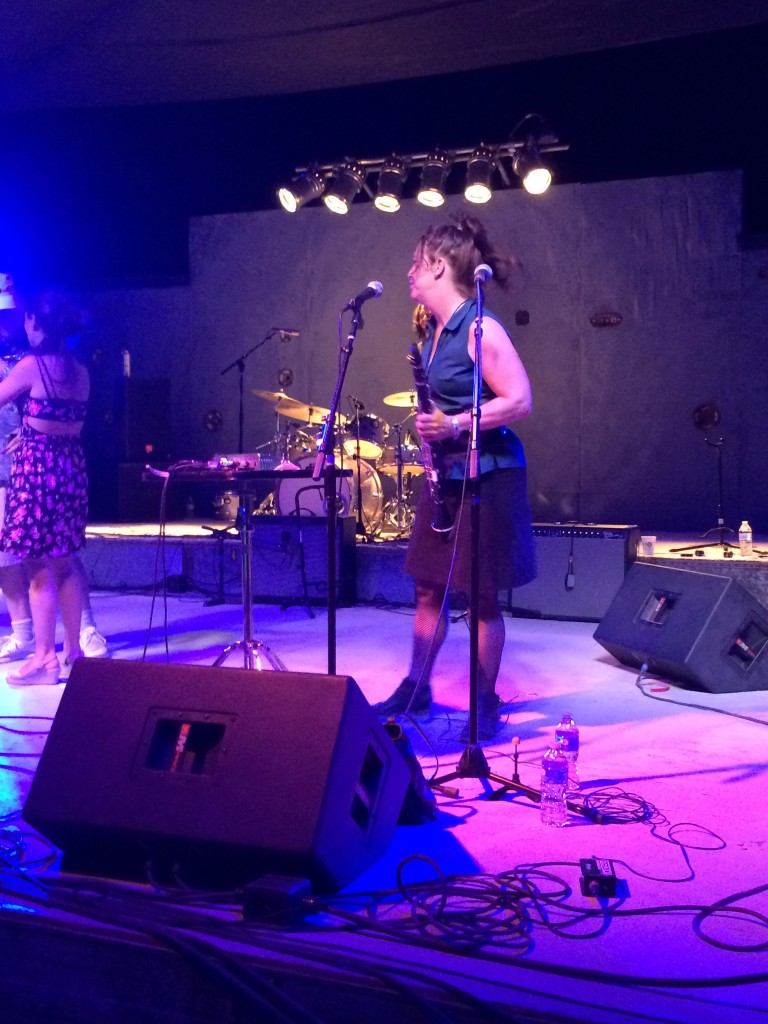 Multi-instrumentalist, composer, producer, band leader and consummate improviser Amy Denio has been a vital force in music in the Pacific Northwest for over two decades.  Anchored with two internationally-touring arrangements – the world-renown sax quartet The Tiptons (formerly the Billy Tipton Memorial Saxophone Quartet) and the Balkan Gypsy punk rock sensation Kultur Shock – Denio also constantly produces new works, music and performance art (for instance, right now she is working on scores for Sonata Islands Kommandoh, an ensemble from Italy featuring her hero, film composer Giavanni Venosta and Roberto Robi Isinaz Zanisi, Emilio Galante and "altri bravi musicisti"), operates her own independent record label – Spoot Music – and plays with several other combinations, including Ama Trio and her beloved friends, the Sardinian/Italian sextet OU, who recently released their Denio-produced second album, "SCRAMBLED!"
"A peripatetic purveyor of multitudinous musical delights – her one-woman shows are replete with linguistic gymnastics, instrumental improvisations, and more mood elevators than a year's worth of your favorite pharmaceutical."
~ Derk Richardson, East Bay Express (California)
Website • http://www.amydenio.com
Facebook • https://www.facebook.com/Amy-Denio-Music-321096467178/
Twitter • ‪@AmyDenio‪ ‬
YouTube • https://www.youtube.com/user/deniaural
Audio • http://amydenio.bandcamp.com/music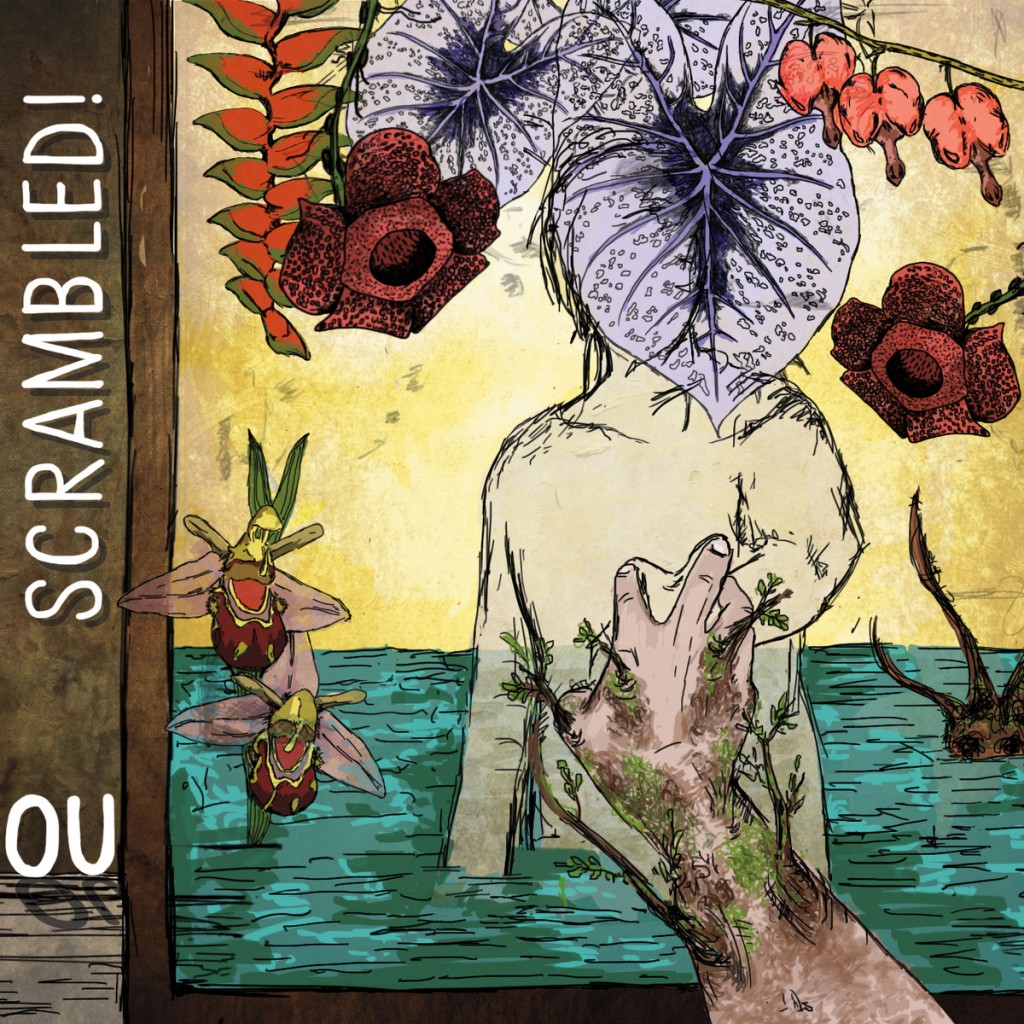 Denio and OU toured extensively on the West Coast in 2014, including highlight appearances at Joshua Tree Music Festival, Los Angeles club blue whale, Berkeley's Freight & Salvage Coffeehouse and UC Berkeley Botanical Gardens Redwood Grove, the  Arcata Playhouse, Seattle Art Museum and Seattle's Earshot Jazz Festival, hosted at The Royal Room.  Denio is planning to spend the fall of 2015 touring with OU in Europe, with an eye to bringing the band back to the US in 2016.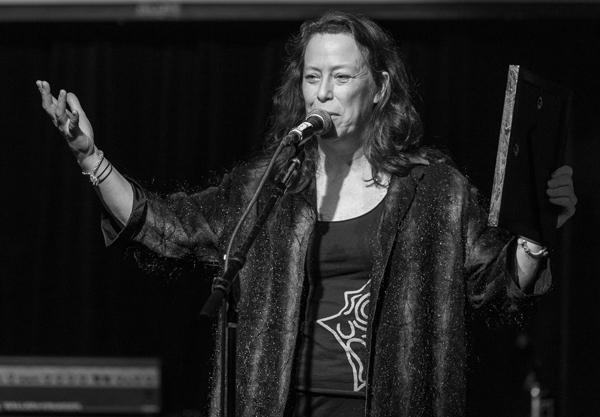 Following last year's Earshot Jazz Festival, at which Denio and OU played to a sold out Royal Room, Amy was inducted to the Seattle Jazz Hall of Fame, an honor shared with such luminaries as Overton Berry, Clarence Acox, Jovino Santos Neto and Julian Priester.
Amy and OU visited Wo' Pop DJ Darek Mazzone for an In-Studio at Seattle's world-renown KEXP in 2014:

DENIO, THE ARTIST,  AND "SPOOT MUSIC"
In her own words:
Spoot Music was born in 1986 with the release of my first cassette 'No Bones'.  Since then, I  have released over 40 recordings on Spoot, Knitting Factory, New World Records, No Man's Land (Germany), RecRec (Switzerland), God Mountain (Japan), etc.  I've composed 250 new works for orchestra, chamber ensembles, rock, jazz/folk formations and solo, in collaboration with artists from throughout Europe, South America, and Asia.
For those of you new to Spoot, I compose for numerous bands and have played internationally on 75 different tours. Aside from OU, my other big projects have included Tone Dogs (1988 – 1991), Tiptons Sax Quartet (since 1988), Kultur Shock (since 1999), as well as Die Resonanz and Die Knödel (Austria), (ec) Nudes and Pale Nudes (UK/Switzerland/US), OU, Quintetto alla Busara and Il Parto delle Nuvole Pesanti (Italy), FoMoFlo (Japan/US), and many other projects.
Luckily I love to travel and talk to strangers.
As a founding member and composer for the Tiptons Sax Quartet and drums, I've overseen 11 CD releases, toured internationally, and collaborated extensively for over 20 years.  In 1992 we collaboratively composed 'Bus Horn Concerto' for 3 King County METRO buses and saxophone quartet, based on the buses' sounds and movements.  In 1996 we traveled to Tallinn Estonia to create and record with Ne Zhdali ~ the CD Pollo d'Oro was born!  In 2006 we premiered the multi-media piece 'Shop of Wild Dreams' in Seattle; in 2012 we premiered 'MYTHUNDERSTANDINGS' in Seattle ~ a multi-media piece based on oral histories.
I've been recording and producing music since 1978 in various forms of Spoot Studios.  In 2007, I arranged and produced a  recording of traditional and popular Taiwanese music mixed with  Brazilian samba rhythms.  The piece was performed by 25 teenagers from the Amis Tribe.  In 2013 I produced the  Sardinian/Italian sextet OU's first recording, 'Pisces Crisis' at LITHO Studios and released it on Spoot Music.
For the last 30 years, I've completed soundtrack commissions for modern dance, theater, and film internationally. These compositions include 4 major works for choreographer Pat Graney over the last 20 years. In 1996 Italian National Radio commissioned me to create 'The Seattle Sound'. I recorded various locations, and then composed music based on those sounds, to create a beautiful audio portrait of Seattle.
Other collaborators include choreographer David Dorfman.  I have worked with him since 1995, receiving a NYC Bessie Award for my soundtrack for 'Sky Down' (1997), and composing and playing the live sound score for 'To Lie Tenderly' at the Brooklyn Academy of Music's Next Wave Series in 2000.  In 1998 I composed and recorded music inspired by Italian writer Italo Calvino for Die Knodel, an Austrian chamber octet. I collaborated with inventor/engineer Kim Hall to create a interactive musical 'Sonic Bench' made from steel, brass and rubber. The Sonic Bench was on exhibit in 2010 at the Seattle Center's Monorail Station, and is now on permanent display at the Parks Department Office on Vashon Island in Washington State.