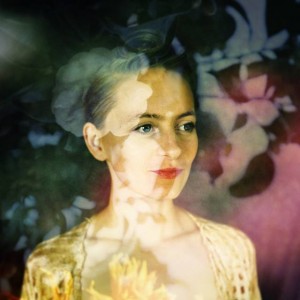 Singing in both English and French, Canadian-Californian songcrafter and multi-instrumentalist Madeline Tasquin weaves nimbly from jazz-tinged folk to odd-meter soul, from twisted pop ballad to delicately dark fairy-tale. Raised in Quesnel, British Columbia by her opera singer mother and Austrian gold-miner father, Tasquin began playing the piano as soon as she could reach the keys and developed her acute sense of harmony by singing on long car trips as a child with her mother and two younger sisters. In her teenagehood, Primus and Mr.Bungle played on repeat alongside Rachmaninoff, Satie and Chopin – a confluence of the cerebral and the romantic that.  She returned to her musical roots upon relocating to Berkeley in 2006 and has since picked up the concert ukulele and gypsy guitar.
Since beginning her solo career in 2011 and releasing her debut Another Trip Around The Sun in 2012, Tasquin has pushed herself to dive deeper into her own sound.  Her songs carry with them the classical and folk traditions she absorbed from her mother, the groove-oriented collaborative spirit of the rock band, and her signature odd-metered blues and soul, creating a genre-defying music – often labeled jazz – that is compelling and captivating, and features her inspiring voice singing in both English and French about the natural world, the cosmos and the business of being human.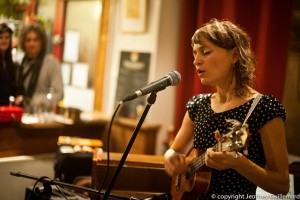 Recent shows: Blue Whale LA, Freight & Salvage Berkeley, Joshua Tree Music Festival, Yoshi's Oakland
LISTEN • • • http://bit.ly/mttc-playlist
Website: www.tasqu.in
Facebook | http://www.facebook.com/manamaddymusic
Twitter | @madelinetasquin
YouTube | https://www.youtube.com/user/manamaddymusic
Videos
Madeline Tasquin Image Gallery
PRESS QUOTES
"…a creative tour de force."
~Tony DuShane, [Bandwidth] SF Chronicle.
"A sophistication and a range of style that is positively captivating."
~Dirty Impound Music Blog, Top 12 Debuts of 2012
"…feengleichen und glasklaren Gesang…"
~Osnabrücker Zeitung
"…fille d'une cantatrice et d'un chercheur d'or qui lui a légué les pépites qu'elle a dans la voix."
~Femmes d'Aujourd'hui
"There's a big Caribbean voice inside that tiny white Canadian."
~Dennis Cook, Jambase.com
"Her songs are at once delicate and exuberant, misty and adventurous, like a ride in a hot air balloon."
~Oaktown Indie Mayhem