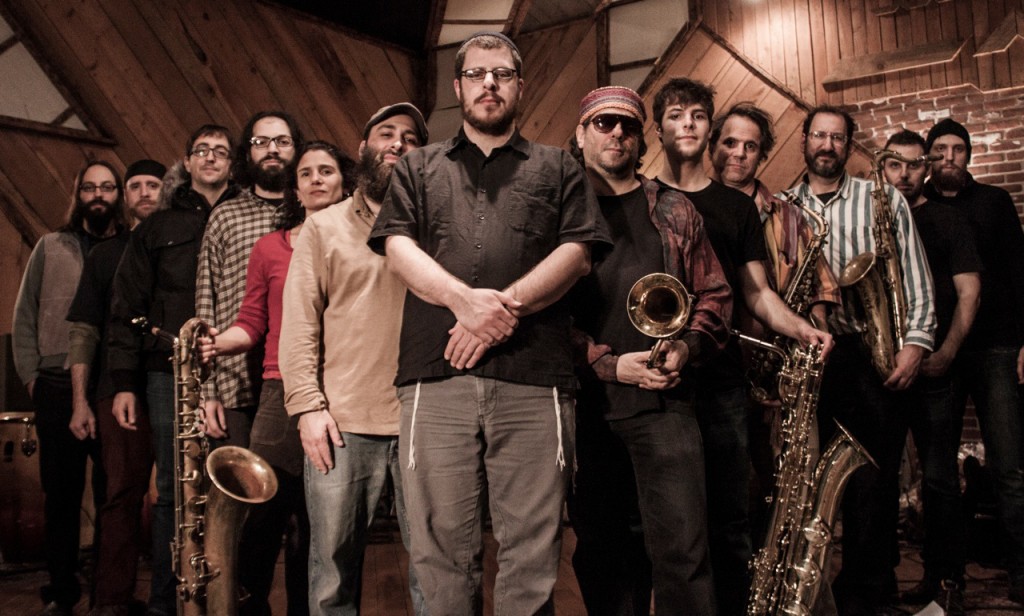 Jewish Music – from Carlebach to Zorn – Meets Afrobeat
Anchored in the adventurous musical landscape of downtown New York's improvised music scene, Jon Madof brings together the combination of modern Jewish music – "from Rabbi Schlomo Carlebach to John Zorn" – and Afrobeat ….. think Fela Anikulapo Kuti's ensembles Afrika 70 and Egypt 80.  The band has elicited praise and strong support from critical music writers, adoring fans, and Zorn himself.  Madof and his band of adept artists are now working on their third album, to be released (like their first two) on John Zorn's label Tzadik, and are looking to bring their infectious rhythms and hypnotic melodies to audiences worldwide.
"a truly soulful experience." • Samuel G. Freedman, The New York Times
"a forward-looking project seamlessly merging two disparate sensibilities for a new millennium." • Sean Murphy, POP Matters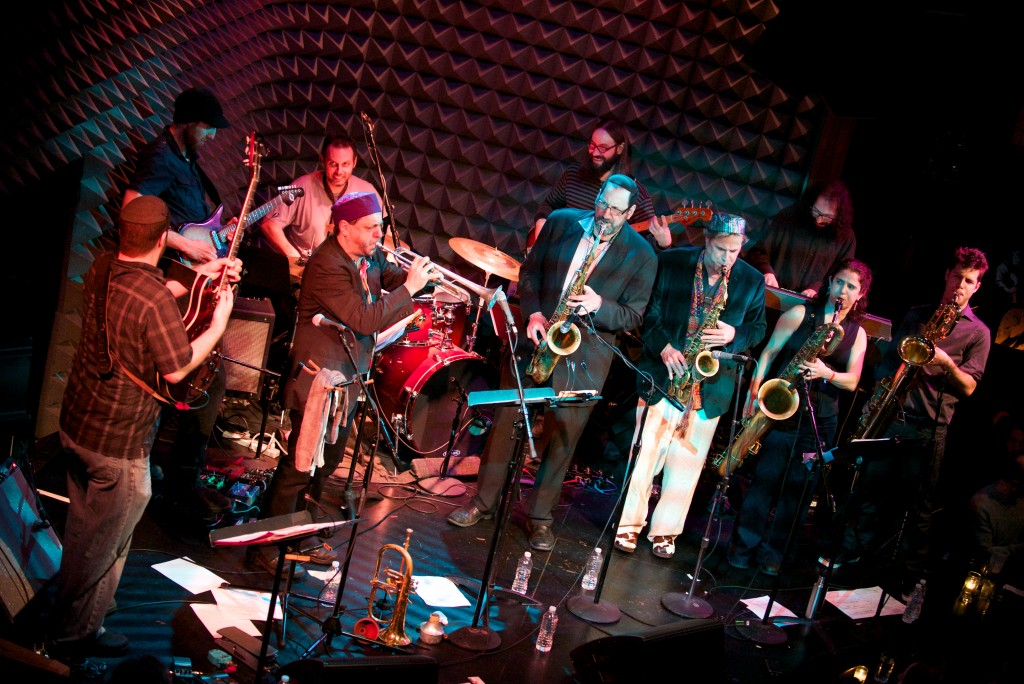 Website • http://zion80.com/
Facebook • https://www.facebook.com/CarlebachFela
Twitter • ‪@carlebachfela
YouTube • https://www.youtube.com/results?search_query=zion80
Audio • Soundcloud • https://soundcloud.com/zion80
Discography •
Zion80 (2013, Tzadik Records)
Adramelech: John Zorn's Book of Angels, vol. 22 (2014, Tzadik Records)
Zion80 in Krakow, Poland, for 2013's Jewish Culture Festival
The Band
Featuring members of the Klezmatics, musicians who play with Matisyahu,  Cibo Matto, The Tiptons,  Yemen Blues and Yo Yo Ma, and a rabbi, Zion80 is loaded with knowledge, talent, skill, and adventurous creativity!
Jon Madof – guitar
Frank London – trumpet
Matt Darriau – alto sax
Greg Wall – tenor sax
Jessica Lurie – bari sax
Zach Mayer – bari sax
Brian Marsella – keyboards
Yoshie Fruchter – guitar
Shanir Blumenkranz – bass
Marlon Sobol – percussion
Yuval Lion – drums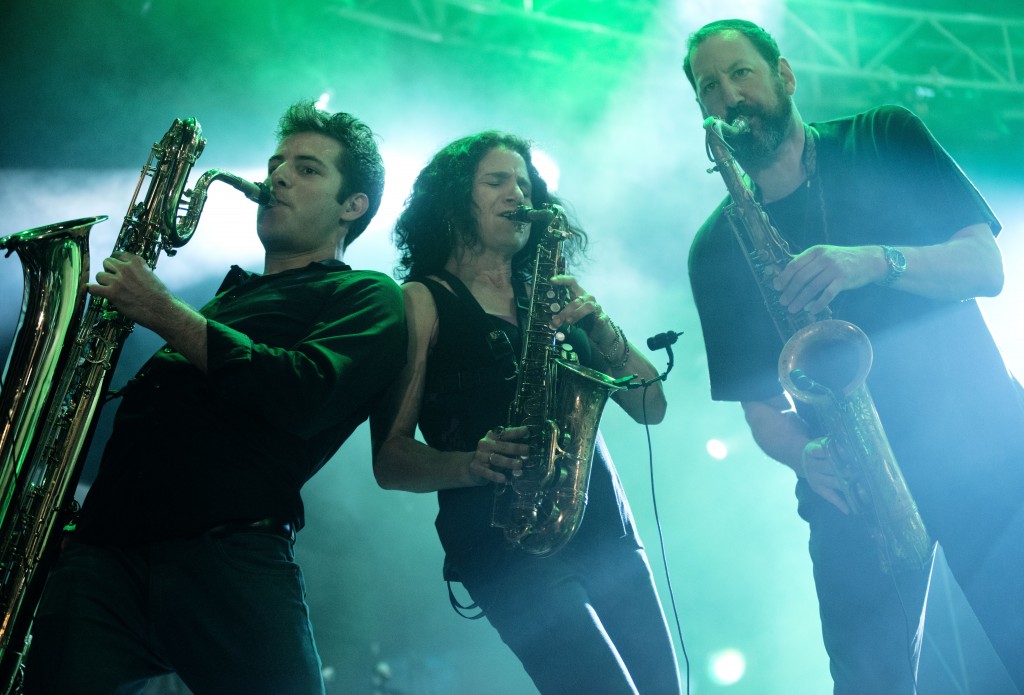 "Madof has amassed an impeccable ensemble of players, and each individual acquits himself wonderfully. And herself, in the case of Jessica Lurie, whose flute solo on "Nehinah" is so tasty, filthy and ferocious it would make Ian Anderson wet his knickers." • Sean Murphy, POP Matters
Press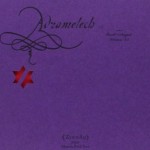 NEWEST RELEASE 
Adramelech: Book of Angels Volume 22 • Review by Sean Murphy, POP Matters
Hislahavus' Review of Zion80's Adramelech • Jewish Music Report
"Music lovers and audiophiles beware – An album of magic addictiveness is available for your hypnotic pleasure." • Hislahavus, Jewish Music Report

Jewish Folk Songs, Set to Fela's Afrobeat • Samuel G. Freedman, The New York Times
Beware Soaring Yarmulkes! Jon Madof and Zion8 Are Making World Music for a New World • Sean Murphy, POP Matters