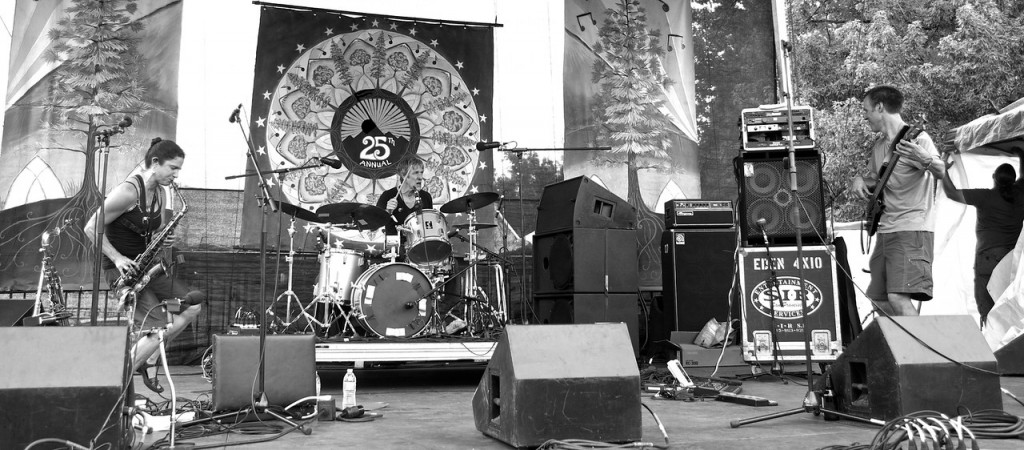 The hard-edged power trio Living Daylights — featuring saxophonist Jessica Lurie, bassist Arne Livingston, and drummer Dale Fanning — has returned to action, infused with fresh energy and more experience from their independent endeavors over the last several years.  The band pushes on the boarders of jazz, rock, funk, and avant garde, and has since its inception exemplified a type of crossover artistry, bridging jazz and funk and rock, that brings younger people into the music and fires up old school fans alike.
"…that band had never been done before, and what came out of that band was slamming! It was complex, it had a lot of musical legs to stand on. But the energy of it, the capability of it to go somewhere that hasn't been explored before—that was significant." • John Gilbreath, Director, Earshot Jazz Festival, as interviewed by Jonathan Zwickel in City Arts, 2014
Website • http://livingdaylights.com
Facebook • https://www.facebook.com/LivingDaylightsSeattle
Twitter • @LDjazz
The band achieved significant touring and critical success in the late 1990's and early 2000's, when they traveled the US and Europe extensively, released four albums, and opened up for jazz heavyweights like Wayne Shorter.  Their return began in fall of 2014 with Seattle's Earshot Jazz Festival, followed by jam-packed summer shows in Seattle and at Northern California's High Sierra Music Festival, which featured two sets (Friday/Saturday) as well as a "Playshop" on improvisation with The SLIP (featuring Brad and Andrew Barr of the Barr Bros.) and trumpeter Jennifer Hartswick.
LIVING DAYLIGHTS @ Nectar Lounge for pre-Thanksgiving Funk Fest w/ Tuatara!
Living Daylights SUMMER 2015 photo gallery!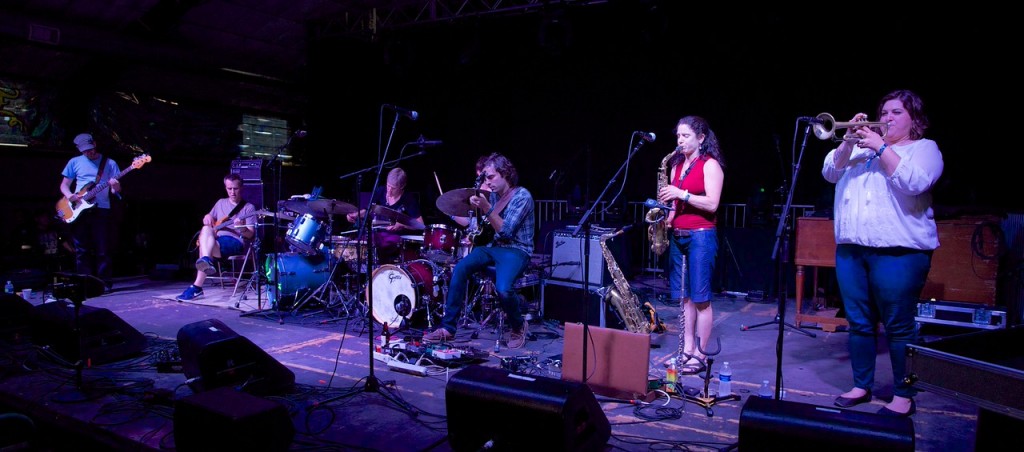 Living Daylights was in fact the FIRST band filmed for the jazz documentary Icons Among Us, and the US DVD release included the full filmed performance of their song Chez Arnesto. (Included on the Icons Archive site here: http://www.iconsamongus.net/living-daylights)
Next up for Living Daylights?  Thanksgiving Eve November 25 with Barrett Martin's TUATARA at Seattle's Nectar Lounge!