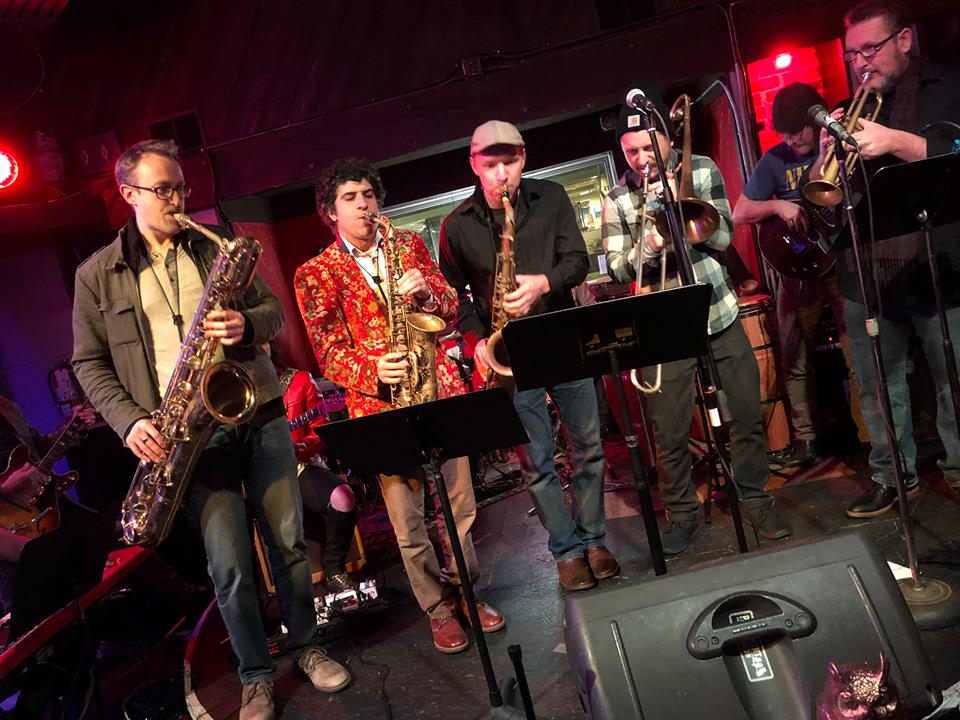 West Seattle Soul brings together over a dozen talented players to share classic RARE RAW FUNK with an enthusiastic audience. The brainchild of long-time West Seattleite, drummer, and arranger Ollie Klomp, West Seattle Soul features a 6+ piece horn line, a phenomenal rhythm section, some of Seattle's best guitarists, MC Maurice Caldwell, Jr., and a rotating cast of special guests.
West Seattle Soul holds court First Thursday's each month at Parliament Tavern (4210 SW Admiral Way) and is available for special engagements.

The band includes a broad cross-section of artists: music teachers, composers, band leaders, performance artists. Anchored in a deep pocket and built on the groove, the band continues to evolve and shift to enable members to do what they gotta do – express themselves! And as music educators and advocates for music education, West Seattle Soul wants to share the stories, the legends, and the history of the music, for it's all tied to what came before…
traps/creative director • olli klomp
bass • tige decoster
percussion • lalo bello, dave faigin
guitar • bill wolford, kathy moore, jimmy james
keys • kent halvorsen
trombone • jason cressey
trumpet • mike barber, bill jones
bari sax • peter daniel
tenor sax • kevin nortness, gordon brown
alto sax • marc fendel
vox • maurice caldwell, jr.
#WestSeattleSoul #RareRawFunk